Rookies on the defensive side of the ball can have a big impact for their new teams in Madden, and last year was no exception. Without a doubt, we can't wait to see those players again when Madden 18 comes out this August. Here is our list of 5 second year defensive players to watch for in Madden 18.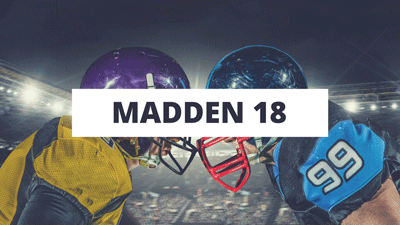 Joey Bosa: DE San Diego Chargers
Bosa was the NFL Defensive Rookie Of The Year, and finished the season rated an 87 overall. Bosa has solid ratings in every major category. His 80 speed, 82 strength, 85 agility, and 86 acceleration make Bosa extremely versatile.
Bosa also has every major pass rushing trait in last year's Madden, and that should bode well for his Madden 18 rating and overall usability. Since a lot of Madden players like to take control of the DE position when playing on defense, then Bosa should definitely make an popular pass rusher to use next season.
Joey Bosa should come into Madden 18 as the highest rated second year defensive player, without question.
Jalen Ramsey: CB Jacksonville Jaguars
Ramsey was another high draft pick in last year's draft, and he lived up to expectations–if not exceeded them. Jalen Ramsey finished the year rated an 85 overall, which was the highest amongst rookie corners.
Ramsey's zone coverage rating was an 84, and his man coverage an 86 to finish off the year. Both are great numbers for a rookie corner coming into his second season. Couple those numbers with his 93 jump and 87 press coverage ratings, and Ramsey can make some plays for you. Although most Madden players don't really take control of the corner position to begin a play, many of them will switch over to the corner once the ball is in the air making Ramsey a deadly player in Madden 18.
Ramsey is a sure fire second year defensive player to watch for in Madden 18.
Deion Jones: MLB Atlanta Falcons
The rookie middle linebacker for the defending NFC Champion Atlanta Falcons played well enough to finish the season rated an 80 overall. Jones was somewhat unknown coming into last year's rookie season as he was a second round pick, but his actual gameplay caused him to quickly boost his Madden ratings.
Deion Jones is certainly one of the fastest players at the MLB position with an 89 speed rating. Add Jones' 82 awareness and 90 acceleration into the mix, and he'll be in position to boost his ratings even more in Madden 18.
Also, the Falcons will be one of the most popular teams to use in Madden 18 mostly due to their extremely talented offense. Since a lot of Madden players like to take control of the MLB position these days, then Jones will certainly be a second year player to watch for in Madden 18.
Karl Joseph: SS Oakland Raiders
Hard to believe Karl Joseph was the 14th overall pick by the Oakland Raiders last year. Joseph played extremely well last year and finished the season rated an 82 overall.
Joseph has a big hitter trait and a strip ball trait. Joseph's hit power was also very strong to finish out the year at a whopping 88 rating. His 87 speed rating along with his 87 agility make Joseph a solid option at the SS spot.
Karl Joseph's only setback in the ratings is his measly 72 awareness, but that rating should go up in Madden 18. Joseph is a great option for users to switch over to during runs to the outside when the SS position needs to make plays. Many times a decent player at the SS position is needed to prevent outside stretch and toss plays that can absolutely kill you in Madden.
If Joseph can continue to make big plays this upcoming season, then he'll definitely be one the deadliest second year defensive players to watch for in Madden 18.
Jatavis Brown: MLB San Diego Chargers
Who? Jatavis Brown was a low 5th round draft pick last season for the Chargers, but quickly took over as starting MLB. He was also overshadowed by Bosa's stellar play and Madden popularity last year. Brown played well enough to finish the season rated a 79 overall, and his the lowest rated player on our list, but his overall should rise quickly in Madden 18 given his promising play last year.
Brown has one of the highest speed ratings at the MLB position with an 88. His 79 play recognition, 86 tackle, and 84 hit power are all solid numbers for a player going into their second season. Like Deion Jones, many Madden players will take control of Brown since he plays a popular defensive position.
Make no mistake, San Diego is a potential sleeper team given they have some strong weapons on offense. You'll likely come across the Chargers next season, and Jatavis Brown is definitely a second year defensive player to watch for in Madden 18.
That just about does it for our list of second year defensive players to watch for in Madden 18. Certainly, there are plenty of other second year players worthy of making the top 5. Who are yours? As always, feel free to comment below.
Also, be sure to sign up right away for your Madden School Unlimited membership. You'll get instant access to all of our ebooks giving you the advantage over all of your opponents. Sign up today and you'll be schooling your opponents by the end of the day.
Here is mmocs.com which is one of the pro site of online game service site, we have Madden NFL 18 Coins for sale, if you want to buy NFL 18 Coins with fast delivery service, come to us and we will never let you down.