March 17 – The eSports football season is hotting up with UEFA's eEuro 2021 qualifiers having started on Monday and the eMLS Cup finals in the US starting this weekend.
The eEuro 2020 tournament sees all 55 of UEFA's member national associations taking part in the qualifiers, with the final to be held the day before the final of the Euro2020 final, on July10.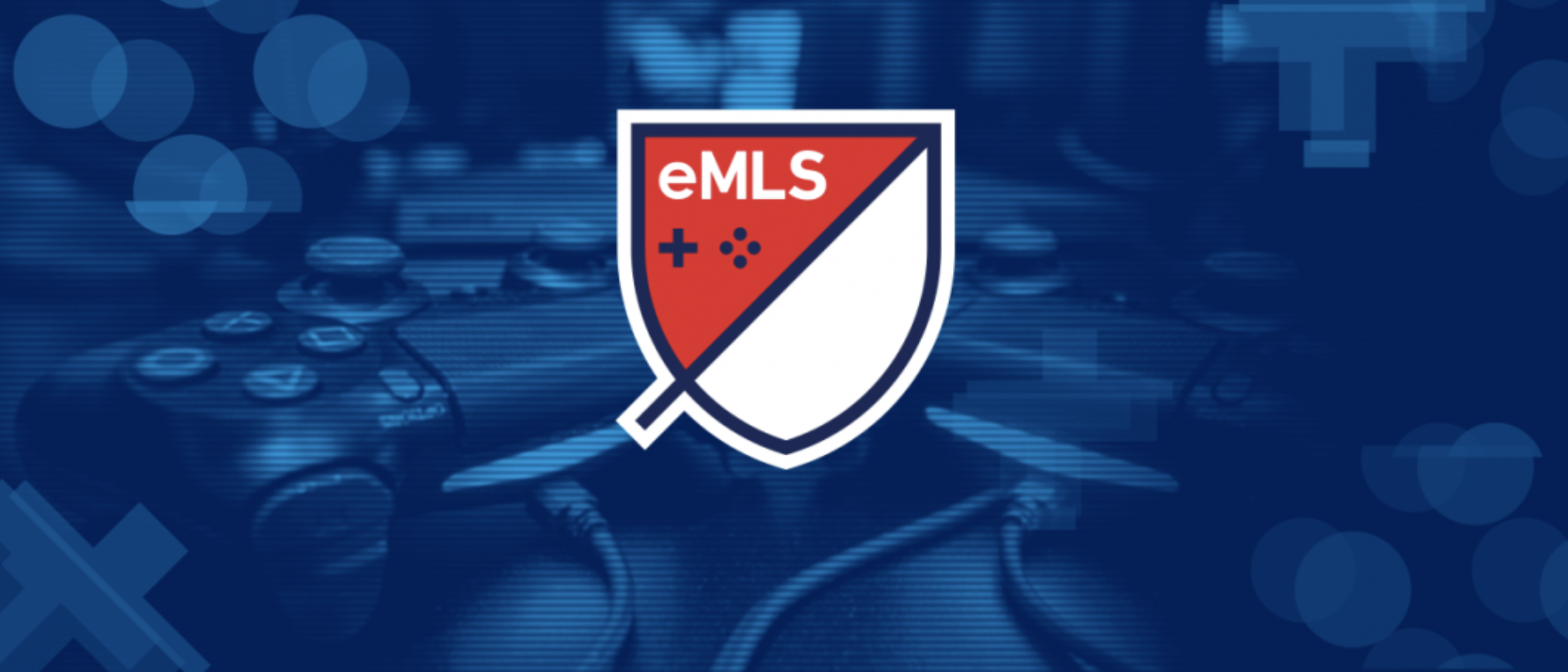 NEW YORK and REDWOOD CITY, Calif., March 15, 2021 /PRNewswire/ — Major League Soccer's esports league, eMLS, and Electronic Arts (NASDAQ: EA), today revealed the full details for the 2021 eMLS Cup presented by Coca-Cola. On March 20-21, the top EA SPORTS™ FIFA players in North America will compete for a league record $40,000 eMLS prize pool. Throughout this week, fans will also have an opportunity to purchase a new limited-edition eMLS jersey, earn prizes through giveaways, participate in social campaigns, and compete in an amateur competition.
In celebration of eMLS Cup, eMLS debuted a limited-edition eMLS Cup jersey, developed in collaboration with adidas, on Monday. Net proceeds from jersey sales will benefit Special Olympics.
Fans and players alike will also have an opportunity to take to the virtual pitch in the EA SPORTS FIFA 21 PS4™ Tournament: eMLS Fan Challenge, where the top 64 EA SPORTS FIFA players will each walk away with prizing, and the grand prize winner will receive a PlayStation®5 console. In anticipation of eMLS Cup and MLS season return, eMLS and Coca-Cola are also teaming up for the 'Sip & Scan' sweepstakes, where fans can grab a Coke and scan the can for a chance to win MLS gear, Coca-Cola prizes, eMLS Cup jerseys, and more.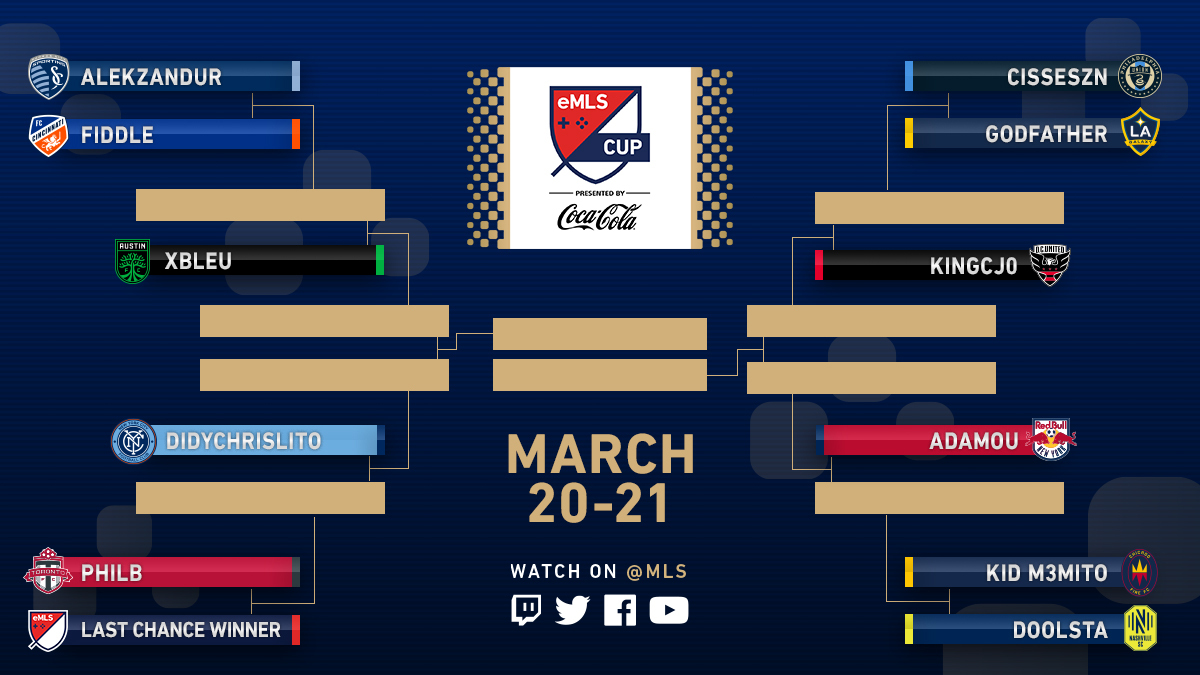 The 2021 eMLS Cup will be played on PlayStation 4 across two days and will feature 12 players competing in a two-day, single-elimination bracket.
Eleven of those players qualified for spots in the first two events of the eMLS season, eMLS League Series 1 and 2 presented by Coca-Cola. The final spot will be determined in a "Last Chance Qualifier" on March 16-17 amongst 16 players who did not qualify. In addition to a cash prize and a trophy, the top three eMLS Cup competitors will qualify for the EA SPORTS FIFA 21 Global Series North America Playoffs.
"The inaugural UEFA eEURO was an undoubted success, with over 15 million people having watched competition footage across UEFA's platforms. We have seen a massive growth in the popularity of efootball over the past few years and eEURO 2021 will continue to give us the opportunity to connect with new and existing fans of national team football," said UEFA marketing director Guy-Laurent Epstein.
The 2021 eMLS Cup schedule will be as follows (all times in EST):
Saturday, March 20 (Opening Rounds)
3:20 – Phil "PhilB" Balke (TOR) vs LCQ Winner
4:00 – Guillermo "Kid M3mito" Trevino (CHI) vs Cormac "Doolsta" Dooley (NSC)
5:00 – Alexander "Alekzandur" Betancourt (SKC) vs Gordon "Fiddle" Thornsberry (CIN)
6:00 – Macisse "Cisseszn" Diop (PHI) vs Giuseppe "Godfather" Guastella (LAG)
7:00 – QF 1 – George "Adamou" Adamou (NYRB) vs Kid M3mito OR Doolsta
8:00 – QF 2 – Christopher "Didychrislito" Holly (NYCFC) vs PhilB OR LCQ Winner
Sunday, March 21 (Quarterfinals – Final)
3:20 – QF 3 – Mohamed "KingCJ" Diop (DCU) vs Cisseszn OR Godfather
4:00 – QF 4 – John "xbLeU" Garcia (AFC) vs Alekzandur OR Fiddle
5:00 – SF 1 – Winner QF 1 vs Winner QF 3
6:00 – SF 2 – Winner QF 2 vs Winner QF 4
7:00 – eMLS Cup Final – Winner SF 1 vs Winner SF 2
z2u.com, on the other hand, provides a safe, secure marketplace for players to instantly buy and sell eFootball PES 2021 Accounts at the cheapest prices.Once you made the order, our professional team will contact you and deliver Account ASAP.Any question, feel free to contact us via live chat, our customer service is 24 / 7 online.