Vkontakte, also called VK, means "in contact" in Russian. The platform was founded in 2006, two years after Facebook. Its creator is Pavel Durov who is also the co-founder of Telegram.
This social network is the leader in terms of number of users in Russia. Also present in Belarus, Ukraine and even Kazakhstan, Vkontakte has for years been one of the most visited sites on Runet, the Russian internet, with more than 90 million monthly active users.
Now through your VK Connect account you can log in to Mail, Cloud and Mail.ru portal services. Users of VKontakte and VK ecosystem products will be able to move between services without additional registration. Thus, users who have VK Connect, but do not have an email address, will be able to quickly create one.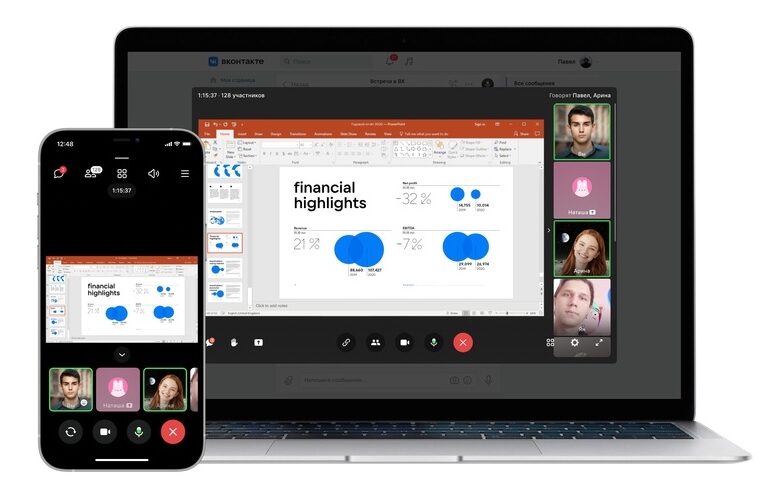 The VKontakte team announced the launch of a new functionality for group video calls via a social network. Now users will be able to show their screen to other participants in the conversation in 4K resolution.
According to the VKontakte development team, this is "especially important during a pandemic, when people, if possible, reduce the number of social contacts, but at the same time want to hold work or face-to-face meetings in comfort."
The new feature is provided free of charge. It's already available on the iOS app and will then appear on other platforms and across all Mail.ru Group products that use