Pace is a massive part of FIFA, and if you're building an Ultimate Team, you'll often need the quickest players to counter everyone else's speedsters.
Even the FIFA esports professionals use teams with fast players, so that should give you an idea of what you should be doing for your matches at home.
Be warned though, unless you're lucky enough to open them in a pack, the players on this list will be super pricey on the transfer market.
Pierre-Emerick Aubameyang
Hands down the fastest player in the world is Pierre-Emerick Aubameyang. His normal card has a pace of 96. However, he also has an upgraded In Form where it's bumped up even further to 97. He's not just all about the speed either, as his attacking stats are great too.
Jonathan Biabiany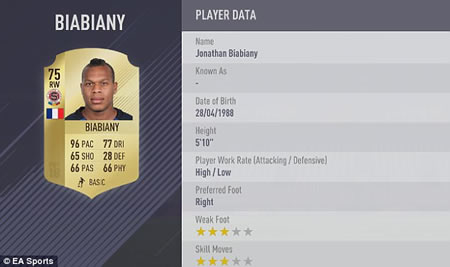 Challenging for Aubameyang's crown right now is Jonathan Biabiany. The Frenchman plays for Sparta Prague, and they're definitely glad of his pace. His stats aren't quite as good as Aubameyang's, but he can certainly dribble down the wing and put a cross in.
Ernest Asante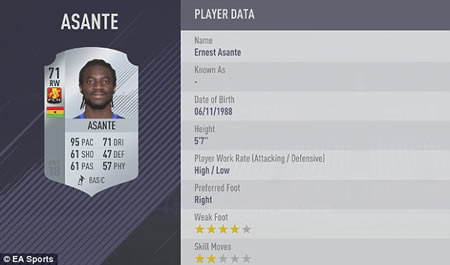 Of course, not all the fastest players have gold cards. Ernest Asante is a Ghanaian winger who plays for Danish team FC Nordsjælland. The 28 year old has a huge 95 pace in FIFA 18, though his other stats don't quite stack up.
Mathis Bolly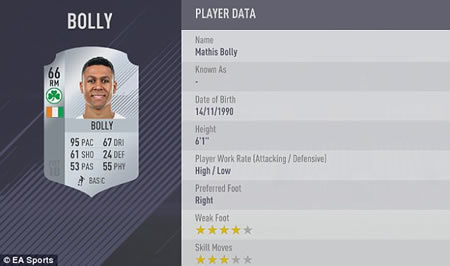 Mathis Bolly, is another lesser known player, but his German second division club SpVgg Greuther Furth certainly know all about him. The right midfielder also has a pace of 95, and could be an interesting addition to a silver team.
Jurgen Damm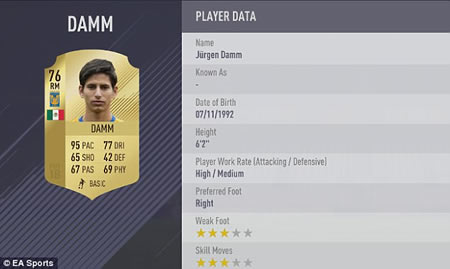 Back to the gold players now with Jurgen Damm, a Mexican player who plays for Liga MX club Tigres UANL. He's also got a pace of 95, and it appears the majority of fastest players play on the right flank.
Hector Bellerin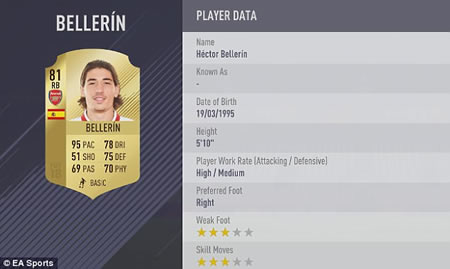 The first defender on the list, Arsenal's Bellerin has proved over the past few years that he's one of the fastest players in the Premier League. The right back from Spain has a pace of 95, and is often a hot commodity on the transfer market.